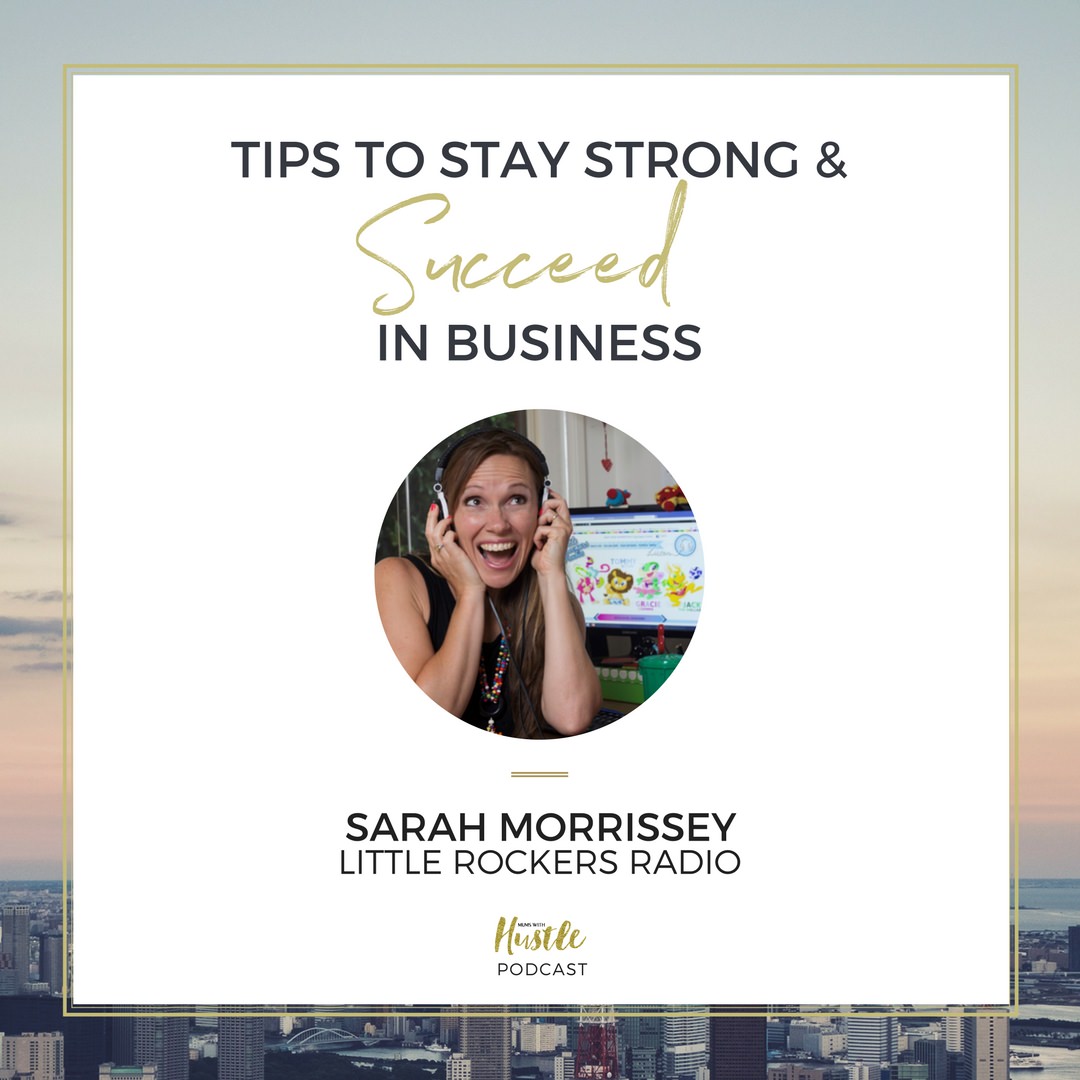 TIPS TO STAY STRONG AND SUCCEED IN BUSINESS
The business world is FULL of ups and downs and it goes without saying you need a thick skin to stay strong and succeed in business. I know for me personally, MWH has brought me satisfaction, fear, joy, heartbreak and everything in between. Imposter sydrome, my inner critic and the general #bizmumlife CAN be a lot to handle. It takes a strong woman to rise above and continue to slay in business.
Today's guest has resilience, determination and business savvy in spades! I can't wait for you to listen to this week's episode, it's full of inspiring mindset and business tips that are sure to make a difference to your end game.
THIS WEEK'S PODCAST
Sarah Morrissey is a Mum of two who founded Little Rockers Radio in 2014, introducing a form of entertainment for pre-schoolers away from the screen. Quickly realising the station was loved by Mums, Dads and Carers, Sarah expanded her audience to include newborns with the introduction of all night lullabies.
Prior to launching Little Rockers Radio, Sarah had a career in marketing that spanned 20-years. Sarah is also a hustling Mum of two, Jack 10 and Grace 8 and wife to her fitness fanatic / personal trainer husband Luke.
Welcome to the podcast Sarah!
WHAT YOU WILL LEARN
How to keep your children happy and healthy in body & mind
Tips to launch a unique product or service offering
How to form a successful business partnership
Tips to DIY your own media release
Ideas to manage your inner critic
A LOWDOWN ON WHAT WE CHATTED ABOUT
Sarah's biz journey
Everything health, wellness and business related
CONNECT WITH SARAH
Web: www.littlerockersradio.com.au
Instagram: www.instagram.com/littlerockersradio
Facebook: www.facebook.com/littlerockersradio
A big thank you to the wonderful Sarah for her heartfelt advice and knowledge! It's been an absolute delight podcasting with you.
CONNECT WITH ME
Web: https://tracyharris.wpengine.com/
Facebook: https://www.facebook.com/Mumswithhustle/
Instagram: www.instagram.com/mumswithhustle
Twitter: https://twitter.com/MumsWithHustle
Biz Club: https://www.facebook.com/groups/mumswithhustle/
P.S. Love MWH Podcasts? Review me on ITunes!